First question that pops in our mind, when we are planning to build our dream home is that 'How much does it cost to construct a decent home that suits my needs?' Though, most of us have a budget in mind, but are completely clueless about what to expect within that budget. How will my home look like if I spend X Crores on developing my dream abode or how does it look if I spend Y Lakhs?
First step here is to narrow down on the kind of Architectural theme that the home will follow. Most of the 21st Century homes are built on one of these Architecture styles

Contemporary Architecture : A home with creative and innovative designs characterized by more straight lines and more geometric shapes. Materials such as wood, concrete, aluminium fins are very common in this form.
Classical Architecture : If you are looking to build a mansion, go for this architecture. This is characterized by carvings, mouldings, cornices, columned porches.
Neoclassical Architecture : A mixture of contemporary and classical architecture. This is also characterized by mouldings etc but the whole difference is that these are more straight lined rather than carved.
Ultra-Modern Architecture : Ultra-modern homes are an extension of their natural surroundings. The homes where indoor living feels like outdoor living. This involves using natural materials and exposing views through glass walls, open decks and cantilevers.
Once the layouts and elevations are finalized and all the plans are sanctioned, that's when project is ready to start Construction. The cost of Home Construction can be broken down into the following components :
Design fees
Sanctioning of plans & approvals
Cost of Civil Construction
Cost of Electrical & Plumbing Services (MEP Services)
Cost of finishing
Handling & Out of pocket expenses
Cost of Loose furniture, soft furnishings and appliances
Cost of Civil Structure
Civil structure lays the foundation of the home. The major jobs to be performed in Civil structure works are
Excavation
Termite treatment
Concrete works
Steel Works
Shuttering Works
Block Masonry works and Plastering works
Waterproofing works
It is important to make Civil structures that are Earthquake resistant and Seismic Zone IV compliant. It is also recommended to have sunken areas for all the wet zones of the house.

Usually a light Civil Structure of standard 10 feet height with Rathi/Kamdhenu Steel, Shree Ultra cement and hand mixed RCC would cost around Rs. 900 per Sqft. If we use, Tata Steel and Branded Machine mixed RMC from ACC/Ultratech/Lafarge, the same would cost around Rs. 1,000 per Sqft.

This may increase by another 25-30% if the slab size is more than 3,000 Sqft.

Compliance with Structural drawings should ideally be >= 99% for a much more stable civil structure of the building. A lot of local contractors don't comply with actual structural drawings and it decreases the life of building by 5 years or more just to increase their margin.
Cost of Civil structure in Basement
Basement costs 50% higher than the basic cost of Civil Construction because of excavation work and RCC retaining walls on the periphery.

We at Liveup Homes have not done a single residence where we have not done RCC retaining walls in the periphery of the basement. A lot of contractors and builders use brick walls to save cost, which is strictly not acceptable as per Civil Engineering standards.
MEP Services
Electrical and plumbing services are the lifelines of a home. A professional MEP Consultant should be engaged to plan and design the entire services plans.
Only heavy duty wires, cables, conduits and pipes should be considered in MEP works. Low grade wiring and cables cause problem at a later stage. MEP is not the stage to save cost. Also, pressure testing is very critical at every stage for all the Plumbing pipes to ensure there is no leakage.

Good wiring from Finolex, Havells, RR Kabel and Polycab is always recommended in residences. We at Liveup Homes love using Siemens, Schneider, Legrand or Norisys switches. There are alternatives available with L&T, Anchor, Nothwest as well.

These days majority of the houses would use PVC pipes for rain, water and waste plumbing pipes. uPVC pipes for waste pipes and CPVC pipes or water lines. Brands like Supreme, Prakash offer good uPVC pipes whereas Astral and Finolex are best in cPVC piping. Most of the new age houses use flexible PEX pipes rather than rigid cPVC piping. They are easy to install and maintain and comparatively have less chance of leakage.

Cost of MEP services for a typical home ranges from Rs. 400-600 per Sqft depending on the material used. Usually good quality work should cost around Rs. 500 per Sqft except light and bath fittings. The cost may further go up by 20-25% with
Home automation systems and other high tech electrical systems. These days, luxury home owners like a lot of automation in their modern homes – From motion sensor lights to Alexa operated curtains.

We have to decide at the electrical stage only as to what level automation will happen in a house as the wiring of same is different. CAT6 wires are installed for automation.

Finishing Works
Finishing is one area where the main difference in costing comes in. Now that we have built a sturdy structure, it is time to beautify the home from outside and inside.

For the sake of discussion, let's have a comparative study of 3 types of homes – Functional Homes, Premium Homes and Luxury Homes.

Following are the main components of finishes
Façade/Elevation
Usually contemporary homes would have more glass, wood and marble on the façade. There are lots of alternate available these days in the market for wood and marble such as High pressure laminate (HPL), Porcelain tiles, Coverlams etc.
Classical homes would have more plaster + paint or limestone on the façade.

Flooring
A functional home's flooring would be a combination of Tiles (brand : Kajaria, Somani) and laminated flooring from Pergo in the bedrooms.
Premium homes will start having Italian Marble such as Botticino, Travertino and Engineered wooden flooring.
Luxury homes will have premium Italian marble such as Statuario or White Thosis or a combination of Italian marble and brass inlays. Bedrooms can have hard wood flooring.

Ceiling
Expect plain and simple ceiling in functional homes with coves in common areas. Premium homes will have false ceiling in the entire home. Luxury homes will have a premium paint on false ceiling and will have wooden ceiling or even marble on ceiling in key areas.
Walls
There are so many things can be done on walls these days. There are a lot of feature walls that can be made with wood, stone, glass, brass, fabric and their combinations.
Most common feature on walls in functional homes would be a combination of paint and wallpapers.
Classical Homes are characterized by mouldings and cornices. Vinyl interiors skins are definitely something that should be explored as an alternative to wallpapers. They look much more elegant.

Lighting
Lighting is very vital to the entire look of the home. The more the number of statement lights in a home, the more expensive it becomes. Again the idea is not to overdo anything.
Lights that are majorly used in homes are segregated as task lights and statement lights. Cove lights, chandeliers, wall lights, table lamps and floor lamps are all used in combination to give a balance to function and style.

Image Courtesy : Luxxu

Image Courtesy : Luxxu
Wood Work
The quality of wood is a key determinant to the cost the home.
Functional homes would have wooden door frames would be made in Champ wood, Maranti wood.
If we go for slightly more expensive version, Ivory Coast wood comes out as a good wood to be applied in Indian homes. Best wood still remains Teak wood. Burma teak has been banned because of scarce resources and CP Teak takes the lead for all luxury homes these days.

One of the key thing to note while buying wood is the seasoning of wood. Wood should be properly seasoned or else the doors will bend in some years. Ideally wood has to be seasoned for 5 years in all weathers. But these days there are quicker options as well. Whichever way the wood is seasoned, just ensure the seasoning is done properly, as that adds years to the life of hard wood.

Similarly doors can be Flush doors, panelled doors and hard wood doors in the order of their costing. The could be hinged shutters or sliders.

Wardrobes have also upgraded in the last 5 years. Changing from laminate finish shutters and wooden ply based carcass, they have come a long way in the material that is used for all 3 components of wardrobes – Carcass, shutters and finish. Lot of contemporary homes will now have lacquered glass finish or veneer finish or will some good vinyl skin.

Kitchen & Bathrooms
Kitchens are most important part of any Indian families and especially for the mothers. Kitchen should be functional first and appealing later. These days almost all kitchens would have a Breakfast or Island Counter with them. Some also come with pantry to keep your supplies and purchases.

Kitchens, like wardrobes, come in multiple finishes. Stainless Steel kitchens and lacquered glass kitchens do take the front seat in luxury homes while laminate finish kitchens still can be seen in functional homes. A good combination of complimentary colours and good backsplash + kitchen counter can enhance the entire look of the kitchen. Stainless steel sink and mixers are available from multiple brands.
Bathrooms can be one of the most expensive areas of the home. Usual bathroom fitting brands seen in luxury homes would be Gessi, Vitra, Roca, Villeroy & Boch. Brands like Kohler, Jaquar are used in premium homes. Hindware, Cera are key parts of bathrooms in functional homes.

It is important for homeowners to note that brands like Kohler, Jaquar also make very basic series to be put in functional homes and brands like Hindware, Cera also have international collection that is used in Premium Homes. So more than the brand, the series of a brand is critical to note here.
Furniture & Furnishings

Furniture, rugs, décor, wall art and furnishings play a key role in reflecting the personality of the homeowners and gives more character to the architecture of the house.
It is important to note that the options available in market are endless and you don't want to end you making your home a museum. An expert will be able to guide you on the right décor elements to be added in your house. On a reasonable side, this can go from 25-30% of the Cost of Construction.
To sum it up, this is how it costs to construct a house of your choice (except furniture & furnishings)

Rs. 2500 per sft : Basic functional homes
Rs. 3500-4000 per sft : Premium Home with good finishes
Rs. 5000 per sft : Luxury starts kicking in
Use our home construction cost calculator for get an estimate for every setting.
Few important things to note while building your home :

No Compromise Basics : Rathi/Kamdhenu steel, Cement : ACC/Ultratech/Shree Ultra/Ambuja/Lafarge. Don't get lured by cheaper and non-branded alternatives available in the local market
Termite/Waterproofing/Plumbing works : These three cause the maximum problem in a built up home and should be given due importance during construction
There is no upper Limit in costing – With our 35 year old legacy and after successfully handing over more than 500 properties, we know that building a home is like an Indian wedding and there is any amount of money that can be poured in to make that perfect homes. We have done homes that cost as much as Rs. 25,000 per sqft and as low as Rs. 3,500 per Sqft. It all depends on what fits the bill
Time To Construct a Residence varies with the size of Home

Upto 6,000 Sqft of Constructed Area: 8-9 Months
6,000 to 12,000 Sqft of Constructed Area : 12-14 Months
12,000 to 20,000 Sqft : 14-16 Months
20,000 to 40,0000 Sqft : 16-24 Months
40,000 Sqft+ : 24-30 Months
As a thumb rule, In Delhi, an earthquake resistant home with basic finishes of decent quality would not cost less than Rs. 2500 per sq. ft. Any organisation pitching to get your Dream Home built at a cheaper rate will either escalate the cost of project at the tail-end or will try to cut corners or compromise on quality in order to make it possible.

P.S. : A home reflects the personality of all its occupants. Home designing and construction should always be done by taking everyone's interests into account. We at Liveup Homes engage with each family member to get an understanding about the kind of home that they want to live in.

About the writer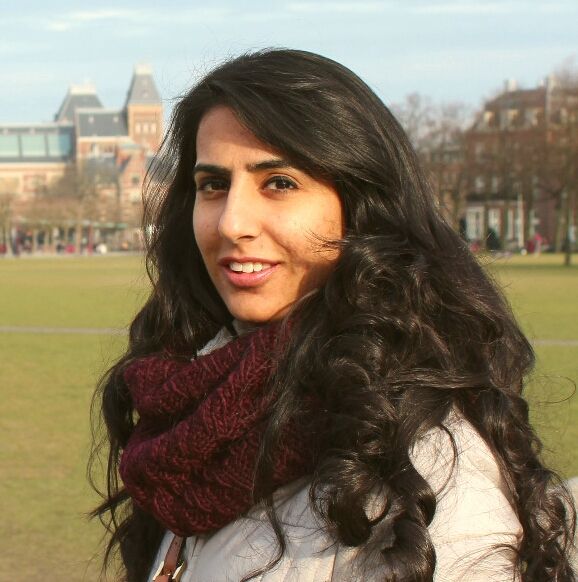 Gouri Sakhuja is the founder of Liveup Homes, a design and build firm based in New Delhi and operating across India. The firm is backed by 35-year old High-end Construction & Interiors Company which has delivered more than 500 residences including a lot of renowned personalities and celebrities with a total area spanning over 10 Million Sqft. Connect with her directly on gouri@liveup.in for further enquiries.